"To withhold is to perish." - Khalil Gibran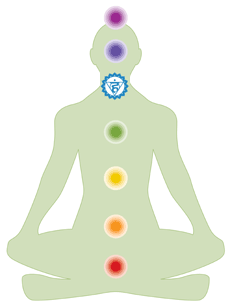 A friend of mine recently told me that I often clear my throat. In fact, over the years I have had the constant experience of losing my voice. As one of the seven chakras is located in the throat - the capacity to communicate and share the self - I find it no surprise that I have had a rocky relationship with my voice.
Communicating my self is one of my greatest joys and one of my greatest struggles.
This morning I was chanting japa and watched the sun slant through the window in a brighter and brighter patch. I thought of this blog, Seed of Devotion, and came across that all-too-familiar sensation of blankness. Whiteness. Void.

I want to communicate something, anything, and although so much beauty has been transpiring in my life, I'm at a loss. More and more, I'm at a loss. I'm frustrated and angry that I refrain from communicating even on Facebook or an email thread. I'm afraid of no one getting me, no one listening, no one caring.

I realized this morning that not trying is painful, but to try and fail is even more painful.

But to withhold is to perish. This morning I felt like I was going to explode.

I am praying to my dear gurudeva and my beloved Lord that somehow or other They may allow me to communicate my heart.